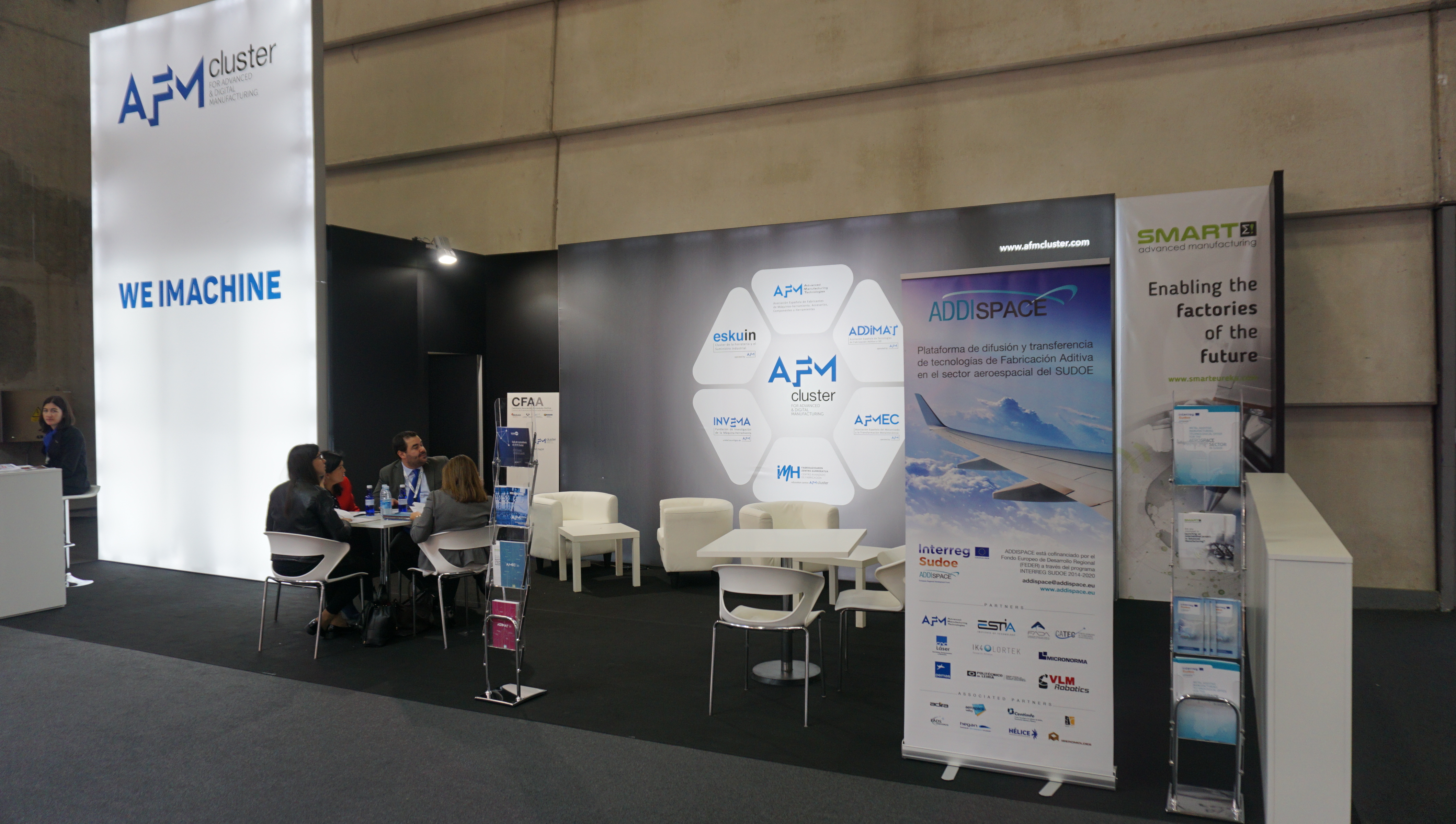 ADDISPACE AT BIEMH2018, THE ADVANCED INDUSTRY AND DIGITAL CENTRE
BIEMH 2018, which was held in Bilbao from the 28th of May to the 1st of June, has stood out for the excellent deployment of Advanced Manufacturing and Digital technology manufacturers in all of its six pavilions.Full of innovations related to digitalisation and additive manufacturing, the BEC aisles have been chock-a-block over the five days the show has lasted.In addition to the spectacular deployment of machine, component and system manufacturers, this year, there has also been a varied offer of conferences and presentations.
ADDISPACE has also been present at this magnificent fair that has received more than 42,000 visitors at the AFM Cluster stand.
In addition, in the specific Additive Manufacturing pavilion, IK4 LORTEX displayed one of the pieces of one of the ADDISPACE pilots.