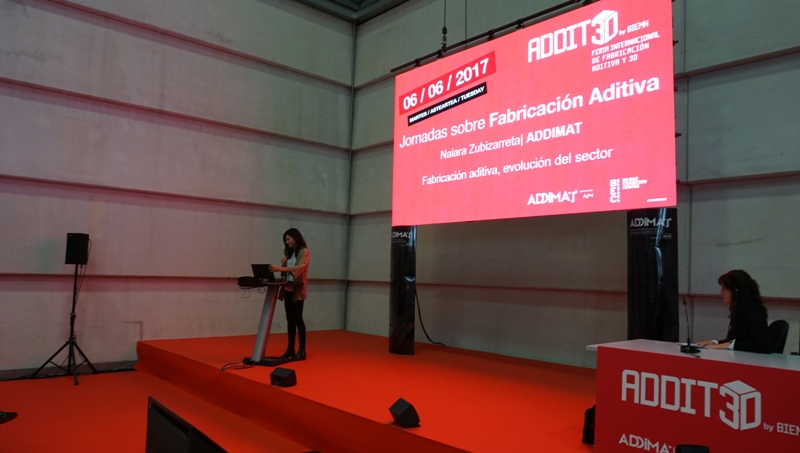 ADDISPACE at the ADDIT3D Fair and at the Additive Manufacturing Conferences
The ADDIT3D fair was held in Bilbao from the 6 to 8 June, at the Bilbao Exhibition Centre. This was the first professional additive manufacturing and 3D fair to be held in Spain, and ADDIMAT was one of the co-organisers. During the show a programme of conferences on the analysis and transfer of knowledge was combined with the product exhibition and presentation area. ADDISPACE had its space at the AFM CLUSTER and ADDIMAT stands and also at other exhibiting partners' stands. 300 leaflets informing about the project were distributed during the fair.
On the day the conferences were inaugurated, 6 June, ESTIA was responsible for presenting the progress made in the ADDISPACE project to more than 80 attendees, together with the results expected to be obtained in the coming year.