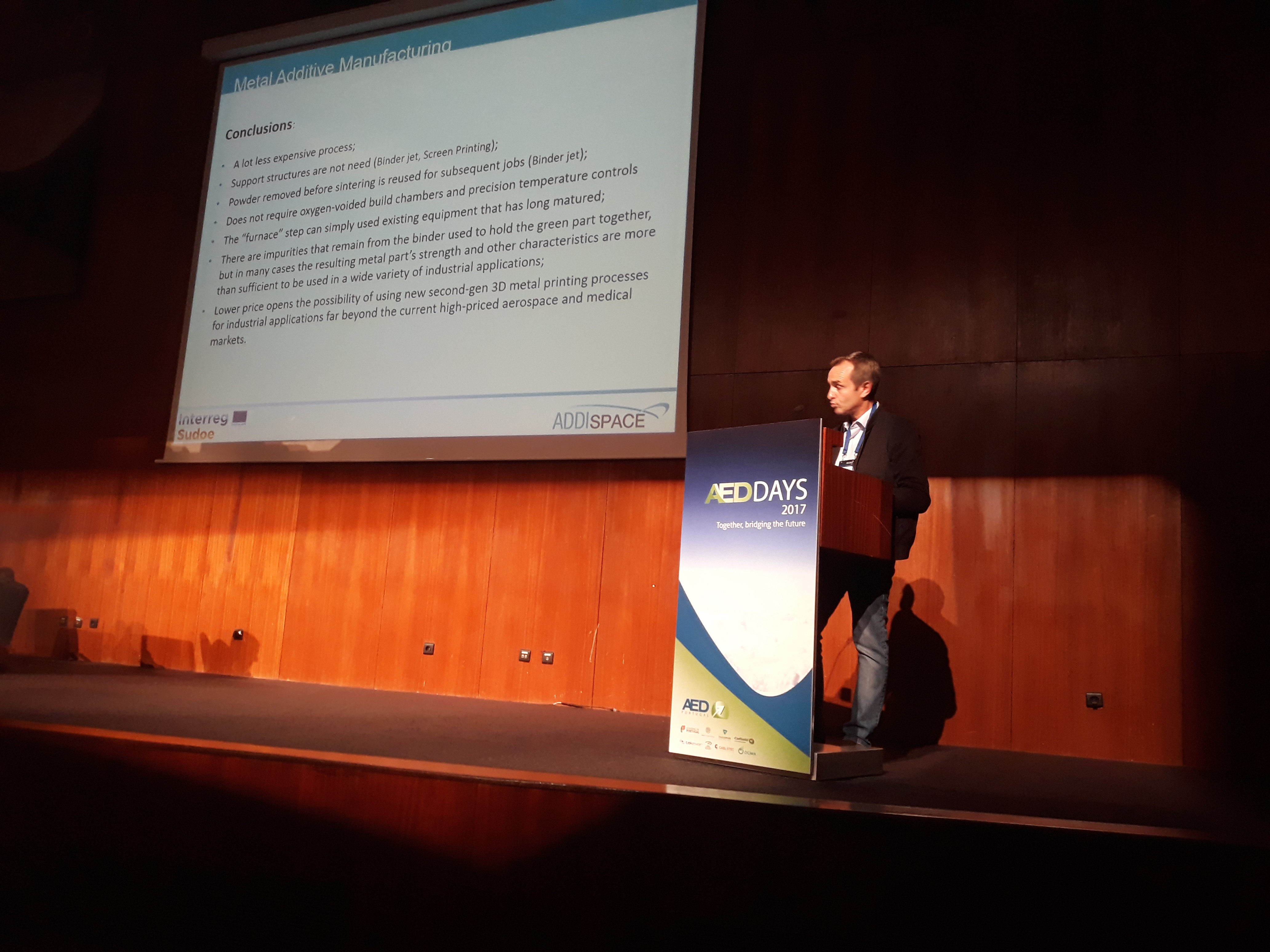 ADDISPACE IN AED DAYS
AED DAYS 2017, promoted by the Portuguese Cluster of the Aeronautics, Space and Defence Industries, took place in Taguspark (Oeiras, Lisbon) on the 18th, 19th and 20th of October 2017. It gathered 260 participants from several countries, from different industrial areas and representing many Clusters, Research and Development Centres. The feedback has been great. All of the attendees had the chance to know and meet the Portuguese Aeronautics, Space and Defence communities, and also to update information on European funding programmes, debate the upcoming challenges, contact with the main national and international players, develop new business opportunities and improve participation in collaboration networks/partnerships, namely through the matchmaking event that was organised by Enterprise Europe Network.
ADDISPACE was presented in the workshop "ADDITIVE MANUFACTUTING IN AERONAUTICS - State of the art and new developments." by Moisés Domingues (CODI) and Miguel Silva (Instituto Politécnico de Leiria).