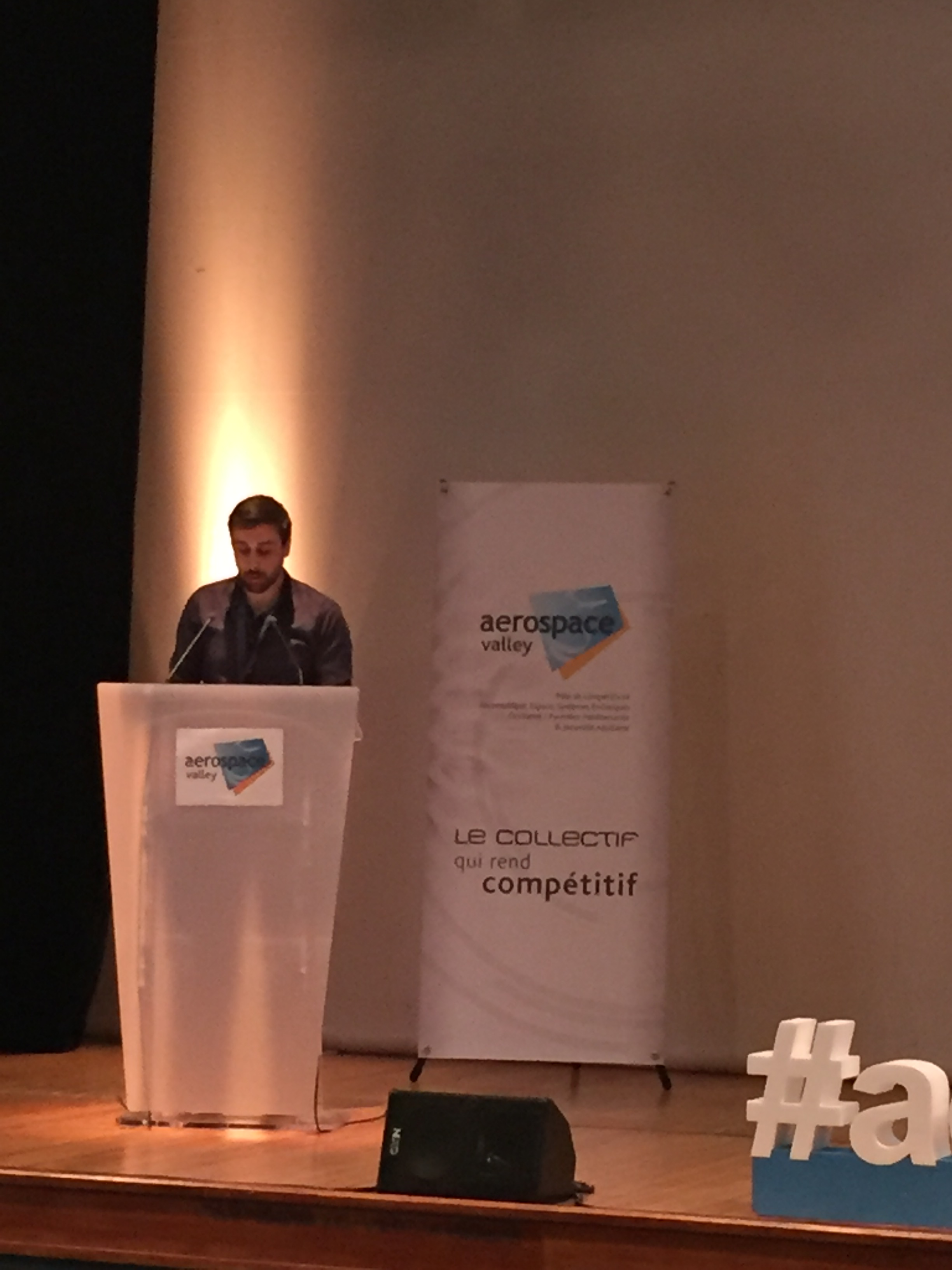 More than 150 participants attended the first transfer workshop of ADDISPACE
On 17 May, the first transfer workshop of the ADDISPACE project took place within the framework of the 12th edition of Forum Technique d'Aerospace Valley.ESTIA, École Supérieure des Technologies Industrielles Avancées, was responsible for presenting the ADDISPACE project as a whole and also the first results of the advances made, to the more than 150 participants who attended the presentation.
Fruit of the first advances, the diagnosis report on the state of art and capabilities of the agents of the SUDOE territory in the Metal Additive Manufacturing sector will shortly be published, specifically mentioning its potential application in the aerospace sector. .The report containing the conclusions drawn from the survey carried out with companies from the aeronautical sector and companies related to additive manufacturers will also be made public, in which the real potential of these technologies is discerned .
The next Transfer workshop will be held in Seville on 20 February.
Companies and institutions from Spain, France and Portugal take part in the project, which officially kicked off on 1 July 2016, and will last for 3 years.It has a budget of 1.77 million Euros, 1.33 million of which will be financed by EFDR funds.
The project has the following partners:École Supérieure des Technologies Industrielles Avancées (ESTIA), IK4-LORTEK, Andalusian Foundation for Aerospace Development (FADA - CATEC), AFM, Advanced Manufacturing Technologies, Instituto Politecnico de Leiria, PEMAS, VLM Robotics, MICRONORMA and GNC Laser.As well as the associates:DON BOSCO Vocational Training Centre, Hélice Foundation, EADS CASA, Aeronautics and Space Cluster Association of the Basque Country (HEGAN), Aerospace Valley, ADIRA Metal Forming Solutions, CENTIMFE and Mould Technology Institute, A.C.E (IBEROMOLDES).