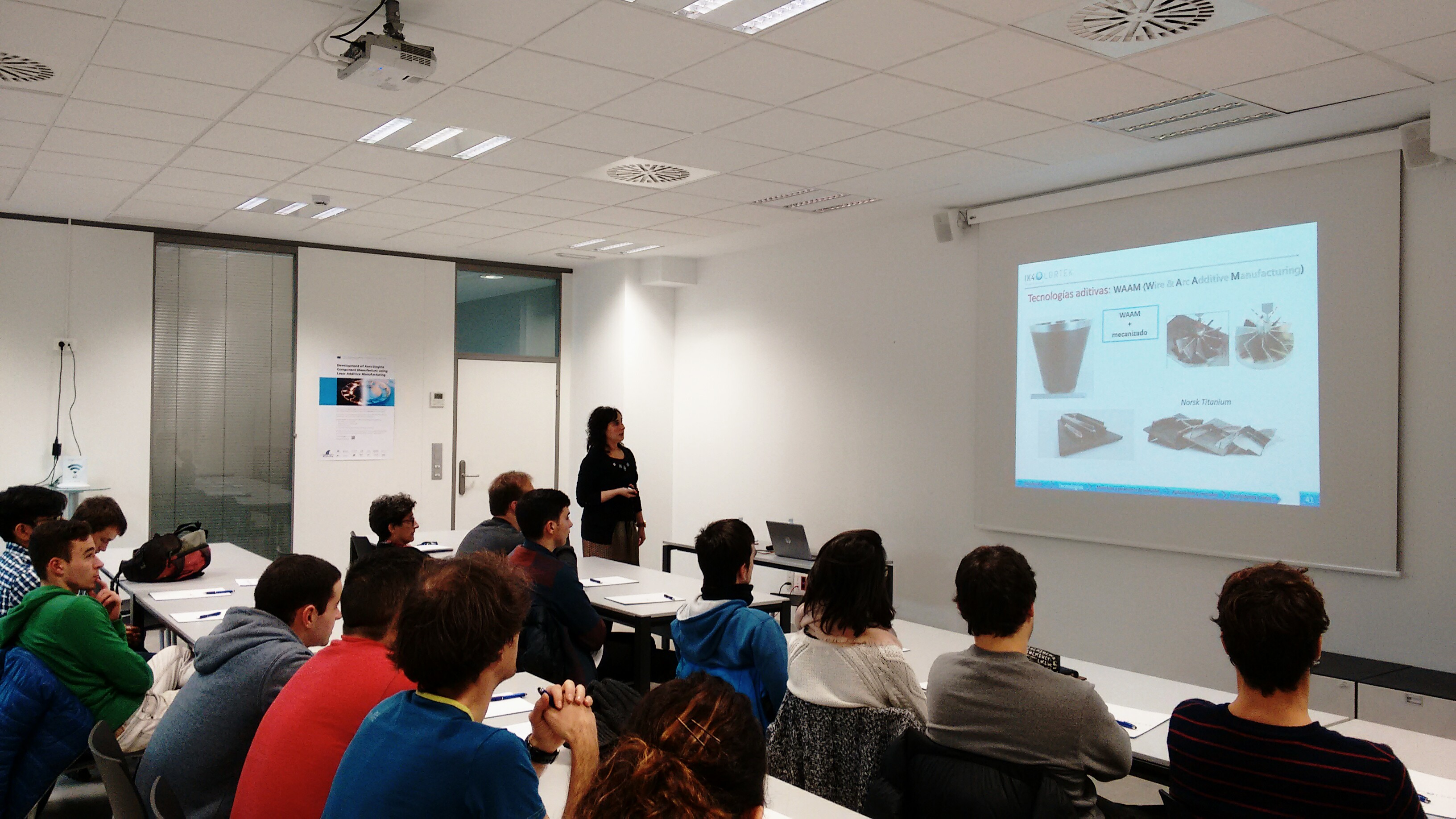 NEW ADDITIVE MANUFACTURING PILOT COURSE ORGANISED BY LORTEK AND DON BOSCO
The introductory pilot course to Metal Additive Manufacturing (MAM) for vocational training started on the 10th of January. This course is framed within the actions derived from the ADDISPACE project that both IK4-Lortek and Don Bosco participate in. Both entities were responsible for designing the training programme on MAM for vocational training in order to provide a response to companies' needs when they adopt this technology.
The pilot course lasts for 20 hours and will be given to voluntary students from two years of the Don Bosco modules (Metal Constructions and Mechatronics) at the facilities of IK4-LORTEK, Don Bosco and TKNIKA. After analysing the results of the course, the certification potential in the three territories involved in the project, i.e., Portugal, Spain and France, will be studied.
Work is being carried out within the Addispace project to define a training framework to respond to the different qualification levels required in the additive manufacturing value chain. The project thus aims to respond to the training gaps of companies in the different profiles that exist in any production facility; in other words, operators, technicians and engineers.
ABOUT ADDISPACE
The aim of the Addispace project is to create a technology transfer and dissemination platform among the research centres and industry, for companies to incorporate 3D printing technologies in metal, such as selective laser melting and laser metal deposition, the two most important additive manufacturing technologies for the manufacture of metal components.
Companies and institutions from Spain, France and Portugal take part in the project, which officially kicked off on 1 July 2016, and will last for 3 years. It has a budget of 1.77 million Euros, 1.33 million of which will be financed by EFDR funds.
The project has the following partners: École Supérieure des Technologies Industrielles Avancées (ESTIA), IK4-LORTEK, Andalusian Foundation for Aerospace Development (FADA - CATEC), AFM, Advanced Manufacturing Technologies, Instituto Politecnico de Leiria, PEMAS, VLM Robotics, MICRONORMA and GNC Laser. As well as the associates: DON BOSCO Vocational Training Centre, Hélice Foundation, EADS CASA, Aeronautics and Space Cluster Association of the Basque Country (HEGAN), Aerospace Valley, ADIRA Metal Forming Solutions, CENTIMFE and Mould Technology Institute, A.C.E (IBEROMOLDES).